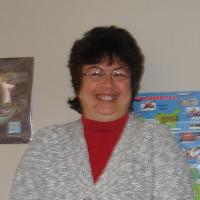 Ko Pokere te Maunga
Ko Kurahaupo te Waka
Ko Nuku Rameka te Tangata
Ko Whakakohatu te Hapu
Ko Ngataki taku Kainga
Ko Wai Ora te Marae
My grandfather is Waitai Petera Rameka the son of Petera Rameka and Perepetua Horne. I am the daughter of Ratima (Pinto) & Mei Petera. I have four children and two grandsons and I reside in Ngataki. I am the secretary/treasurer for Muriwhenua Incorporation.
My aim as a trustee is to do the best that I can to make sure that the interests of my people are looked after.