Oct
21
Mon
2019 Trustee Nomination Deadline
Oct 21 @ 4:00 pm
Completed nomination forms must be returned to Ngāti Kuri Trust Board no later than 4.00 pm, Monday 21st of October 2019. To be nominated or to make a nomination you must be of Ngāti Kuri descent, 18 years of age or over and registered with the Ngāti Kuri Trust Board.
Nov
18
Mon
2019 AGM packs and voting papers
If you haven't received your 2019 AGM packs/voting papers by the 18 November 2019, please contact the office.
Dec
14
Sat
2019 AGM

@ Waiora Marae
Dec 14 @ 10:00 am – 4:00 pm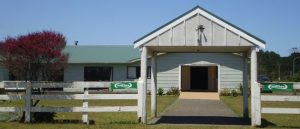 Nau mai. Haere mai. The Trust Board AGM is at 10am Saturday 14thDecember 2019 Waiora Marae, Ngataki.
Come and find out what's in store for our future. Make sure you've joined the Iwi register so you can vote for the new trustees.